Knowledge - 04 May 2021 | By TermsHub
Updated at: 09 December 2021
An Impressum on Facebook: What Is It and How to Create One?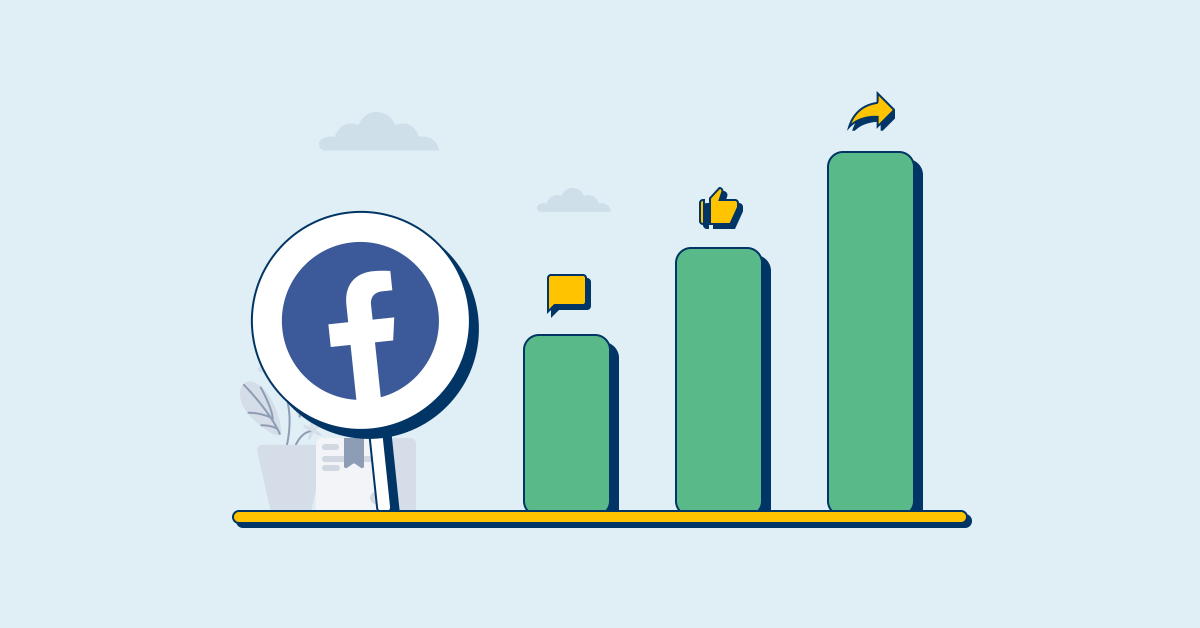 IMPRESSUM – What is it, and why is it beneficial for your business?
Information and content have started to become more mainstream to people of different generations due to the common usage of the Internet and its digital platforms. From online businesses to website blogs, people often use social media and other avenues to disseminate their content and relevant information. For example, for online businesses, owners post their products' photos and descriptions. At the same time, for blogs related to travel, food, and other forms of hobbies, bloggers describe their experiences with videos, posts, and photos. These are just some of the varied information that is present throughout the widespread digital network.
However, this comes with a problem. Due to the capacity of content creators to effectively hide under the guise of anonymity, some of them frequently use digital platforms to promote unethical information, fake news, and false products. Because some have trusted these businesses and people believing in their promotions and content, the power of anonymity ultimately enables these content creators to escape accountability for their actions. This is where using an Impressum for content creators comes into the spotlight.
WHAT IS AN IMPRESSUM?
From the Latin word Impressum (impression), an Impressum is a legally mandated statement of ownership and authorship of a certain event, document, or business in Germany, Austria, and Switzerland. While it is an unfamiliar concept to most countries, it is essentially a formality and a legal requirement mandated in these Germanic nations. Businesses and websites based in these countries are required to dictate specific contact information that proves their authorship and ownership of online platforms.
An Impressum is overly similar to the About Us section in most business websites. The major difference is its focus on possessing more comprehensive and detailed information about the business. Simply put, it is a statement that tells people who or what organization is running the business – a basic list of necessary contact information.
Facebook recently added a feature to add an Impressum for pages so that businesses and organizations can easily comply with the needed information for validity and transparency of the use of information should they want to do so.
WHY IS AN IMPRESSUM NEEDED?
The Impressum is a statement that dictates specific information that proves authorship and ownership of online platforms. Deeming as a requisite for commercial websites (and for Facebook business and content pages) published in Germanic countries, it is an avenue to establish credibility and responsibility for businesses. The Telemediengesetz (German for "Telemedia Act") was created to give greater legal certainty for providers of electronic services in Germany, Austria, and Switzerland, including businesses and websites published online. Businesses based in other parts of the world can still use an Impressum but are not required to do so.
DOES FACEBOOK REQUIRE TO USE AN IMPRESSUM?
Facebook does not specifically urge businesses and organizations to use an Impressum. It is simply presented as an option for these parties to provide more specific and detailed information for transparency purposes. However, Germanic countries possess a legal requirement for businesses and organizations published in these areas to use an Impressum. The Telemedia Act mandates that German websites and Facebook pages based on Germanic countries should disclose relevant information for transparency and validity for consumers and visitors.
Facebook's Pages, Groups, and Event Policies require page administrators (businesses, organizations, and companies based in Germanic countries) to comply with all necessary applicable laws and regulations on the country that they are based. Simply put, businesses subject to the Telemedia Act in Germany, Switzerland, and Austria are required to use an Impressum for their Facebook page.
WHAT'S THE DIFFERENCE BETWEEN AN IMPRESSUM AND A PRIVACY POLICY?
An Impressum dictates a list of valid and necessary information about a business or organization. On the other hand, a Privacy Policy is a statement or a legal document that relates to how a company or organization collects, handles, and processes data and information of its consumers, dealing with their confidentialities at hand. In short, an Impressum states a business' information, while a Privacy Policy correlates to how a business uses consumers' data and information.
Only Germany, Austria, and Switzerland have national laws that mandate businesses and organizations to use an Impressum. While companies based on countries other than those stated can still use an Impressum, it is not legally required for them to do so. However, all businesses must comply with using a Privacy Policy regardless of their area of work.
WHAT TO INCLUDE IN A FACEBOOK PAGE IMPRESSUM
The Impressum section of a business can be found on the About page that displays its relevant basic and contact information that promotes transparency and validity. Users can input up to 2,000 characters for their Impressum. The text is shortened if the character limit is exceeded, and a link to the complete Impressum will be provided.
Rather than writing every bit of information possible, it is more beneficial to focus on the most integral pieces of information beneficial to consumers. Users must ensure that their Impressum mainly states the basic, necessary, and relevant contact information of a business or organization. According to the Telemedia Act introduced in Germany, Switzerland, and Austria, these are the minimal information that should be present when using an Impressum:
Name of the owner
The registered address of the owner
Valid contact information
Name of supervising authority
Individual legal representative
VAT or any equivalent state-issued number
License numbers or trade registry numbers
HOW TO ADD AN IMPRESSUM ON FACEBOOK
Desktop
– On your page's main tab, open the About section.
– Scroll down until you reach the More Info segment.
– Click on Edit Impressum and enter your business or organization's relevant business information.
WHY MUST YOU USE AN IMPRESSUM?
In Germany, Austria, and Switzerland, businesses and commercial websites are legally mandated to create an Impressum for transparency and validity of their activities to concerned consumers and parties. While the rest of the world does not possess a national law similar to the Telemedia Act, using an Impressum for their business can still be beneficial for the same reasons above.
The main objective of the majority of businesses and websites is to enhance their consumers' trust, as the number of parties visiting and buying from their products directly, affects their profit. Therefore, to gain significant trust from these people, businesses can opt to strengthen their marketing campaign and to use an Impressum for the purposes of legal certainty and validity. In this way, consumers will be assured of the operating activities of businesses.
CLOSING THOUGHTS
Whether you live in a country that requires you to use an Impressum or not, content creators and businesses need to post relevant and necessary information that confirms their ownership and authorship. Using an Impressum even if you are not legally mandated to do so can drastically make your business more transparent, urging consumers and visitors to give you their full trust and confidence. In addition, having basic contact information easily available for possible visitors and consumers can make businesses and websites more trustworthy. Overall, it is something that content creators and businesses should consider, even if they are not legally required to do so.